click below to link:
Therapeutic Massage Helps With... Chronic Pain, Headaches, Lower Back Pain, Upper Back, Neck Pain, Fibromyalgia, Stress & Tension Relief, Migraines, TMJ, Relaxation & Calmness, Depression, Circulation, Accident Rehabilitation, Post-Op Rehab, High Blood Pressure, Range of Motion, Immune System, Insomnia, Sports Injury, Poor Posture, Allergies, Anxiety, Carpal Tunnel Syndrome, Joint Injury, Autism,
Elderly/Geriatric People, Homebound, Pediatric Clients, Sciatica, Oncology Patients, Women's Massage for Life Phases, Stretching for Flexibility.
Massage Benefits Section


Natural Products for Personal Care, the Home, and More - Mountainside-Diversified.Com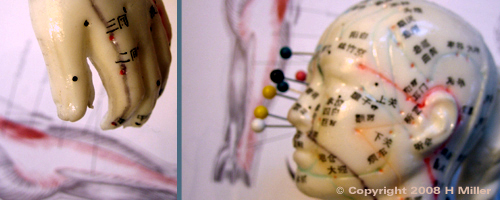 Massage Abstracts / Studies
Index of Scientific Studies proving the efficacy
and effectiveness of Therapeutic Massage
as a healing modality.
Massage Debunkers Debunked!
Some skeptics attempt to debunk
Massage Therapy as a effective treatment.
Here such arguments are addressed.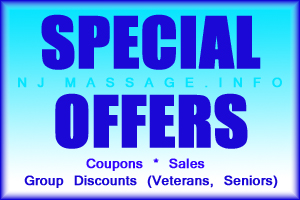 Travel Links
Links Page for Travel
Welcome to the Mountainside On-Site Massage Therapy Links Page. If you have a web site that is topically related Travel or Vacationing, please consider requesting a link posted to your page. We prefer color banners over text.
Advertisement
Gat Tours - Gat tours provides high quality information on Egypt tours, Nile cruises, hotel reservations and vacations travel packages that suites your travel Budgets.
Viveka Yoga Retreats & Holidays in South France
Holistic yoga retreats in beautiful nature of rural france. Ashtanga / Vini Yoga classes with experienced teachers,also suitable for beginners and Family Yoga Holidays.
www.franceyogaretreats.com
Please click on the '@ Contact Us' button at bottom-left to access our inquiry form, or use the button at the top of this page. Feel free to also call us at (877) 480-8038 for more information or to book an appointment.
Cash, Credit Cards, PayPal, CashApp, GooglePay, and Gift Certificates accepted. Your Insurance may cover Therapeutic Massage. Please call for details.
Note: We offer *strictly* therapeutic massage therapy. We do *NOT* offer as€nsual u'massage', in any form.